Tokamak Energy and Sumitomo Corporation sign collaboration agreement to accelerate industrialisation of fusion energy
Aug 04, 2023
By Isaac Clemenger
Tokamak Energy has signed an agreement with Sumitomo Corporation to collaborate and help deliver fusion energy at a low cost, they announced on 27th July.
So, what have they done and why is it important?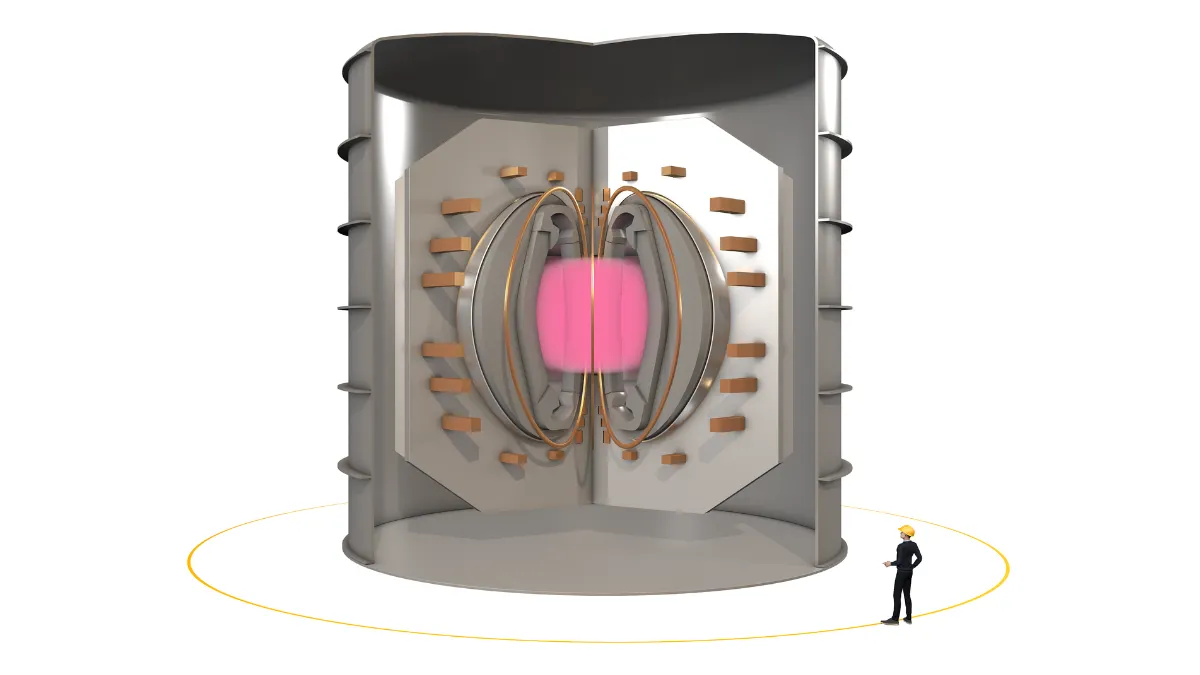 An illustrative image of the fusion pilot plant being developed by Tokamak Energy © Tokamak Energy
What have they done?
Tokamak Energy has signed an agreement with Japanese investment company Sumitomo Corporation to enable close collaboration on delivering sustainable, low cost and globally available fusion energy.
Sumitomo will contribute investment and expertise to a series of collaborative projects, aiming at implementing and scaling up fusion energy in Japan and across the globe. They also aim to scale up and industrialise the global supply chain for fusion.
The commercial director at Tokamak Energy, Ross Morgan, had this to say:
"Sumitomo and Tokamak Energy recognise the importance of partnerships to accelerate the delivery of commercial fusion and with our shared knowledge we can deliver this."
Why is this impressive?
This agreement shows how serious Tokamak Energy are about commercialising fusion power. They are thinking ahead to deployment of their plants, emphasising the confidence they have in their technology.
Tokamak Energy have raised an impressive £120 million in funding so far, but Sumitomo Corporation have a market cap of over £20 billion. Access to some of this extra capital through their agreement will be a great help in meeting their goal of having commercial fusion power plants deployed by the mid to late 2030s.
Why is this important?
Why is this important?
Japan, with a population of over 125 million, consumed nearly 5000 TWh of energy in 2022 according to a study conducted by Our World in Data. This places them at fifth worldwide for energy usage. Studies show that currently Japan produces around 20% of its energy from renewable sources and aims for this to be around 40% by 2030. But Japan is a hugely dependent on energy imports. In 2022, it imported 97% of its oil according to the US Energy Information Administration. This shows the huge demand for an energy source like fusion in Japan.
Japan is fairly new to the private fusion space, with their largest fusion company, Kyoto Fusioneering only being founded in 2019. The government-run tokamak experiment JT-60 began operating in 1985, in 2018 held the record for the highest triple product achieved, and is set to deliver data to ITER.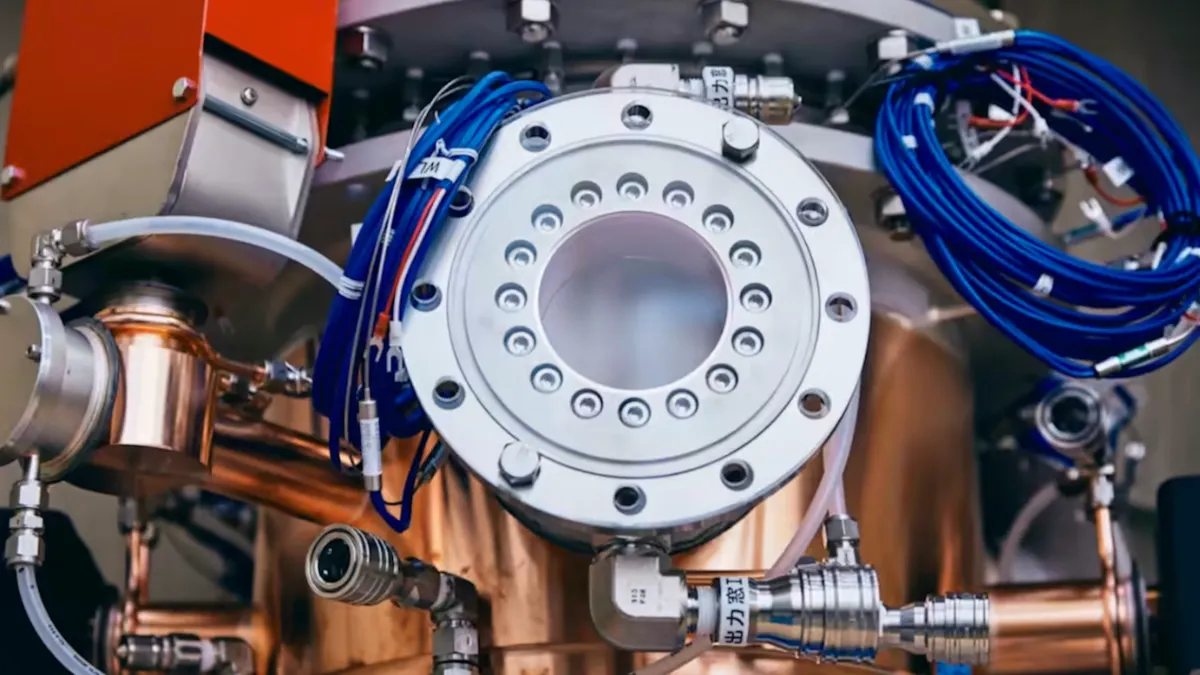 Experimental fusion device at Kyoto Fusioneering © Kyoto Engineering
In April this year, Japan announced their Fusion Energy Innovation Strategy, detailing Japan's aim to create an industrial base to set up fusion plants throughout the country. The new agreement between Tokamak Energy and Sumitomo Corporation, could help spark further interest in the fusion sector in Japan. This could be particularly instrumental in attracting more private investment into fusion in Japan.
This agreement also establishes a global presence for Tokamak Energy. Their US based subsidiary company Tokamak Energy Inc was selected for the US DOE milestone-based fusion development programme in May this year. Furthermore, in January 2023, Tokamak Energy signed a deal with Tokyo-based Furukawa Electric Co., to supply high temperature superconducting wire for their next generation device, ST80-HTS.
Now, with their agreement with Sumitomo, Tokamak Energy is really building a strong global network, and a good presence in Asia, which will be a huge target market for fusion energy.
As we said when Commonwealth Fusion Systems signed a strategic agreement with Eni, partnerships between private fusion companies and large corporations with the capabilities and resources to work on the industrialisation of fusion will make a huge difference to whether, and how quickly, we reach the end goal of global clean energy.
What's next?
Last October, Tokamak Energy announced their next generation device, ST80-HTS, which is planned to be completed by 2026. They signed a deal with the UKAEA, allowing this device to be built at the Culham Campus in Oxford, which is a hub for fusion energy, being home to the record breaking Joint European Torus. ST80-HTS aims to achieve longer plasma confinement times, more suitable for commercial fusion.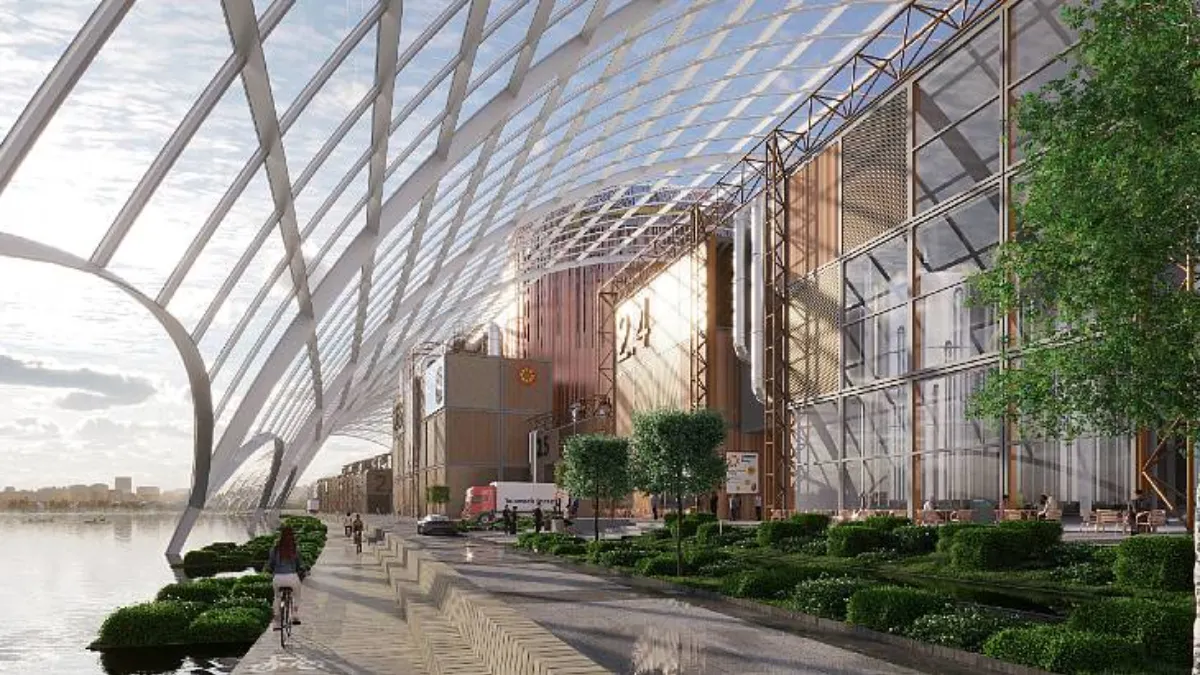 Concept image of how Tokamak Energy's commercial fusion power plants could look. ©Tokamak Energy
In April, Tokamak Energy released concept images for their first pilot plant ST-E1, which they aim to have completed by the early 2030s. Their newest agreement with Sumitomo corporation is the next step in preparing themselves for the deployment of fusion plants, once the technology is ready.
---
Fusion energy is coming. The fusion industry is growing. Can you afford not to be informed?
Get all the insights and access to the FEI community by becoming a member of Fusion Energy Insights today.