Isaac Clemenger - impressed by the huge breadth of the fusion industry
Jul 20, 2023
Fusion is a burgeoning industry offering exciting career prospects. For anyone interested in fusion jobs, or in the motivations of young people coming into the field, here we introduce you to Fusion Energy Insights' 2023 summer interns.
Meet Isaac Clemenger.
Isaac is a student going into his third year studying physics at the University of Manchester. He joined us here at Fusion Energy Insights as an intern with the aim of developing an understanding of what people interested in fusion business need to know and to learn about. He's keen to communicate the basics of fusion energy and the industry.
We asked Isaac a few questions...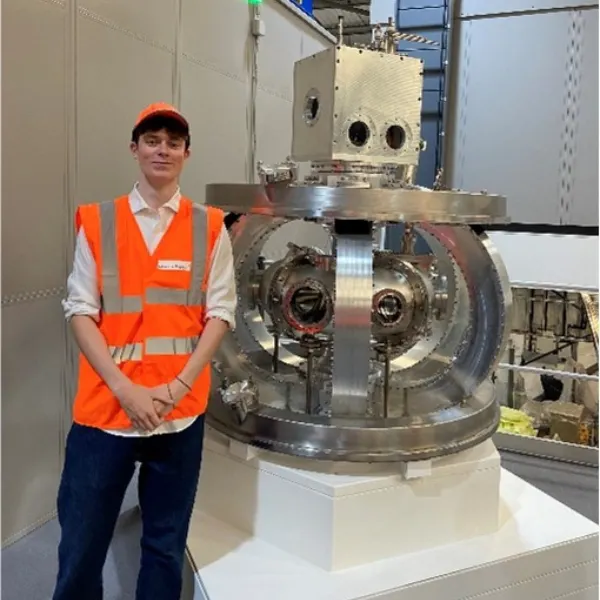 Isaac at Tokamak Energy
Learning about the investment and commercial side of fusion energy
I applied to Fusion Energy Insights as it is a good opportunity to apply some of the skills and knowledge that I have gained throughout the first two years of my degree, such as manipulating and presenting data in my lab work. It has been a great opportunity to learn about the fusion industry, but also about investment and the commercial side of physics. I think the fusion industry is so exciting as it is growing so fast and has the potential to revolutionise the world.
Since I've been at Fusion Energy Insights, the most interesting thing I've learnt is the huge breadth of the fusion industry. I have enjoyed learning about all the different technical approaches to fusion, and the different goals of fusion companies outside energy production, space propulsion for instance.
Fusion site visits have been an important experience
During this internship, we have visited Tokamak Energy, the Culham Centre for Fusion Energy and First Light Fusion. Visiting these sites has been a great way to learn more about how different fusion technologies work, and see them in action-- especially watching the device at First Light fire from the control room. It has been interesting to speak to employees and learn how they got into the sector.
I am not too sure what I would like to do in the future, which is one of the reasons why I'm doing this internship, to figure out what I want to do in the future. I am really enjoying my degree and I think that maybe doing a PhD could be very fun and useful, especially considering most of the people I've met on the tours have one.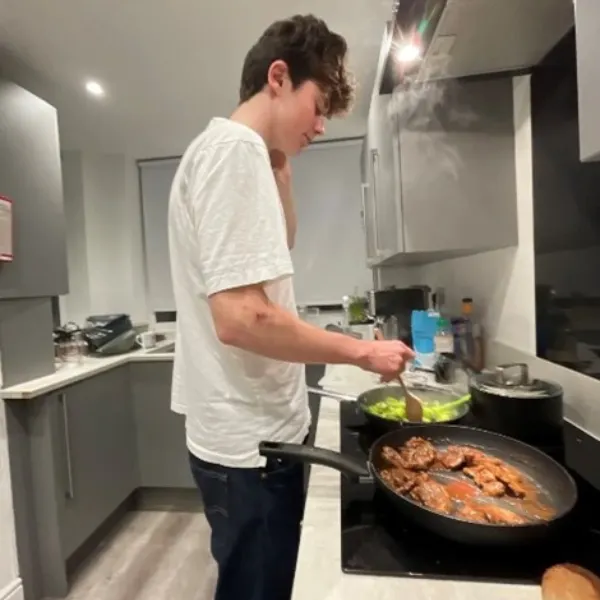 When I'm not studying, I enjoy cycling in the peak district or out into Kent when I'm at home. Also, since I've started university, I have really been enjoying cooking for myself and my flatmates.
---
Fusion energy is coming. The fusion industry is growing. Can you afford not to be informed?
Get all the insights and access to the FEI community by becoming a member of Fusion Energy Insights today.