FusionXInvest in Boston in 2024
Oct 23, 2023
FusionX Group is excited to announce that the 2nd FusionXInvest will be held in partnership with MIT in Cambridge, Massachusetts, on 21-22 February 2024.
Following on from the successful launch event in London in May 2023, FusionX Group—a partnership of Fusion Energy Insights, Realfin and New Energy Events—is bringing FusionXInvest to the US, a hive of fusion industry and investor activity. FusionXInvest is designed to bring capital and investment to the fusion energy industry—and to bring the considerable opportunity of fusion to investors.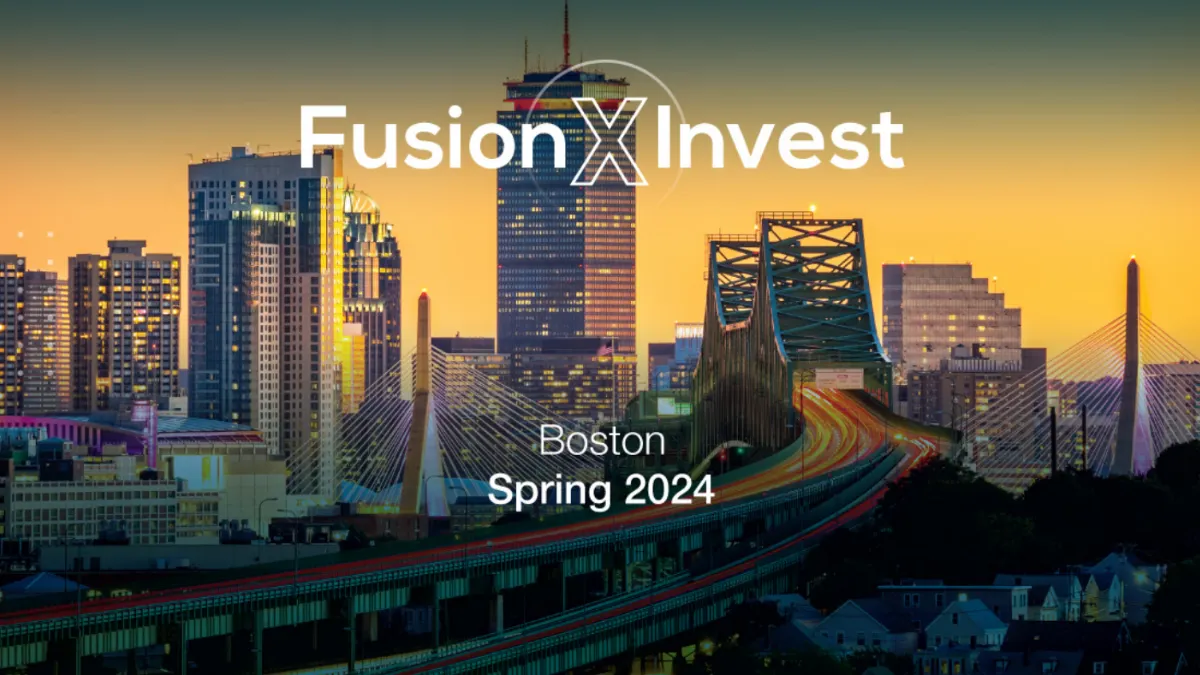 Fusion energy has turned a corner
At the of end 2022, it was estimated that the cumulative private sector investment in fusion energy companies totalled close to US$5.5bn. In July, the Fusion Industry Association (FIA) released its third annual fusion industry report, The Global Fusion Industry in 2023, which detailed broad increases in investment at a total of $6.21bn. This is $1.4bn more than reported in 2022 despite a macro-environment of inflation, interest rate increases and technology-focused bank failure. Of this total, some $5.94bn was from the private sector; however, if announcements since July 2023 are included then private-sector financing of fusion now totals over $5.97bn.
Milestones hit in recent years—none more significant than the announcement in December that scientists at the Lawrence Livermore National Laboratory in California had produced the first fusion reaction that created more energy than it took to start it—have prompted governments such as the UK, US, Germany and Japan to state their commitments and strategies to developing fusion power.
Scott Hsu, Lead Fusion Coordinator for the U.S. Department of Energy, has asserted that, "As the technology continues to mature, there will be a point where private investors feel that they must be invested in fusion, and I feel like we're starting to reach that inflection point."
The mainstreaming of fusion among capital-providers has begun and FusionXInvest aims to accelerate this process and draw new capital to the table through a combination of access, insight and community. We provide an investment-centric environment where attendees can hear direct from industry insiders and existing investors, and where investors and financiers can listen, learn and develop relationships with peers and leading lights from the fusion industry.
Partnering with MIT takes us right into the heart of fusion energy development with experts from the Plasma Science and Fusion Centre and Commonwealth Fusion Systems, one of the leading private fusion companies with a fundraising track record of over $2bn.
Over the course of 21st February we'll be exploring fusion through the prism of the investor over a series of interviews, case-studies and panels. Then, on 22nd February, we'll be visiting the Plasma Science and Fusion Centre and Commonwealth Fusion Systems, getting closer to the action and meeting the teams bringing fusion to fruition.
To learn more about the event please visit the conference website: https://www.fusionxinvest.com/.
---
Fusion energy is coming. The fusion industry is growing. Can you afford not to be informed?
Get all the insights and access to the FEI community by becoming a member of Fusion Energy Insights today.