First Light and IDOM to collaborate on radionuclide production
Aug 03, 2023
By Isaac Clemenger
First Light Fusion announced a partnership with IDOM UK Nuclear Services on 31st of July, with the aim of identifying potential uses in medicine for their inertial confinement fusion device.
So, what have they done and why is it important?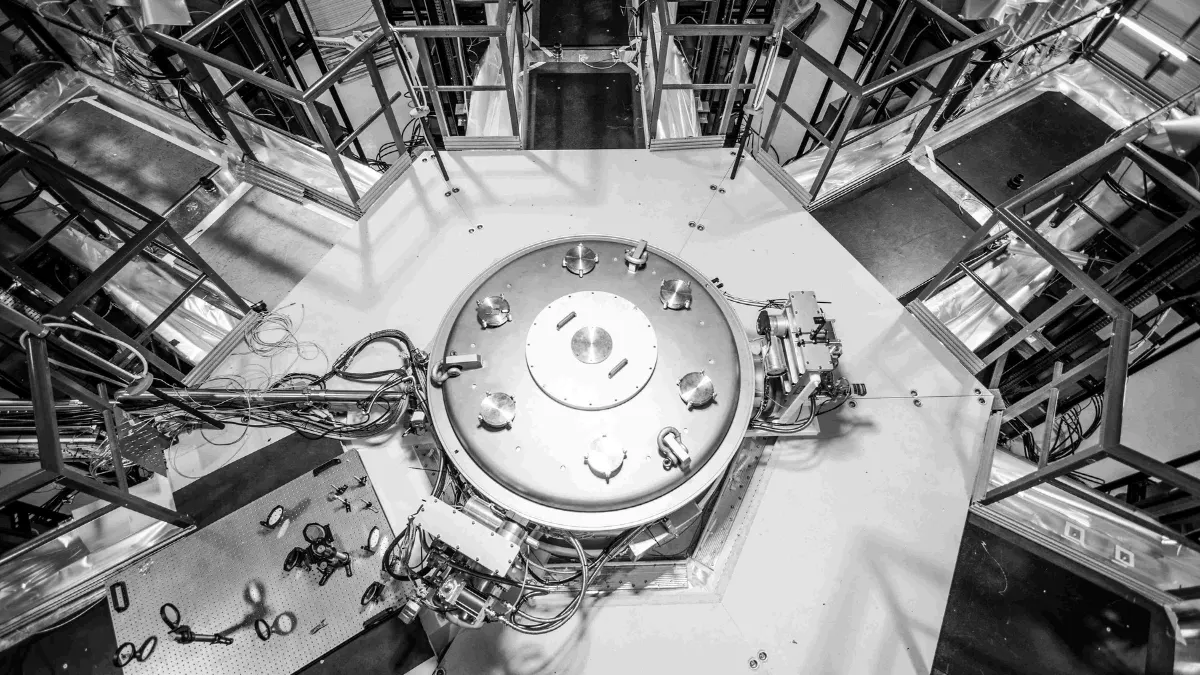 First Light Fusion's fusion device chamber © First Light Fusion
What have they done?
First Light Fusion has announced a new project, working with IDOM, a Spanish based engineering firm. They are looking into the possibility of producing medical isotopes from First Light's fusion device.
Why is it impressive?
The energy released in fusion reactions inside First Light's device is mainly in the form of high energy neutrons. These neutrons can be utilised for many things, such as harnessing energy from the reaction and producing tritium through a reaction with lithium (tritium is a commonly used fuel in fusion). But the neutrons could also be used to produce radionuclides.
Research found that a range of useful radionuclides can be safely produced using the current design of their fusion device.
Furthermore, this would be additive to the machine's production of electricity, without compromising this primary purpose.
Why is it important?
A radionuclide is a radioactive isotope of an element, and they are commonly used in cancer treatments such as radiotherapy and chemotherapy, but also have many other uses throughout medicine. Radionuclides are currently produced by a small selection of nuclear reactors and accelerators, and are in low supply. This is partly due to most of the radionuclides in high demand having short half lives, so they cannot be stored for long periods of time. This means that a constant supply of radionuclides is required to meet demand, so seeing fusion companies like First Light announce they are looking into producing these will be hugely beneficial in helping this industry meet its high demands. SHINE Technologies is another fusion company that is planning to produce medical isotopes.
Secondly, this could be a very attractive opportunity for investors. An independent study conducted by Mordor Intelligence estimated the global nuclear medicine isotopes market to be worth $13.64 billion by 2028, estimating an annual growth rate of 9%. The Society of Nuclear Medicine and Molecular Imaging estimated that a particular isotope, technetium-99m (Tc-99m), is used in over 50,000 medical procedures per day in the United States, again showing the huge demand, but also emphasising the size of the market.
Production of radionuclides would present an additional revenue stream for operators of power plants based on the First Light Fusion approach.
This partnership also highlights the breadth of the fusion sector, showing that there is much more use to this technology than its primary goal, energy production. Fusion research impacts now span from energy to medicine to space, and companies are beginning to realise the additional benefits their technology could have.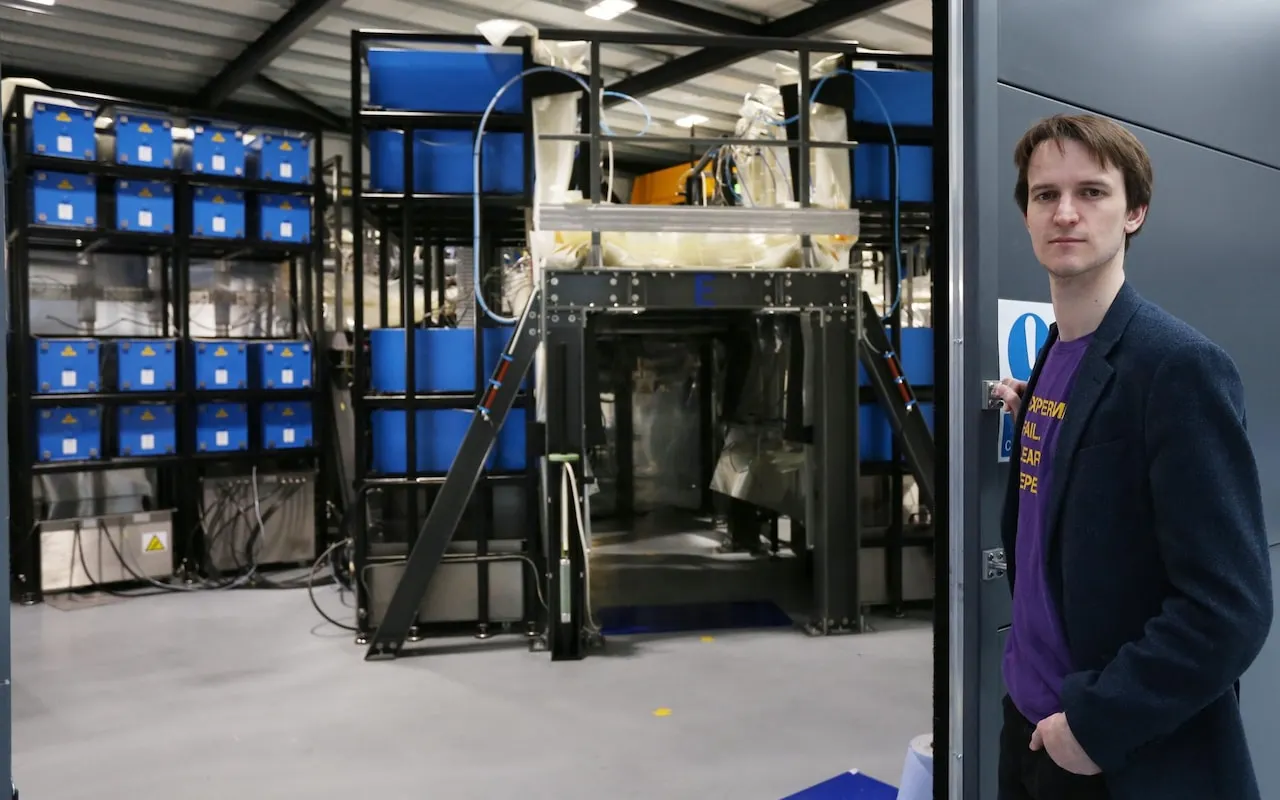 Dr Nick Hawker, co-founder and chief executive of First Light Fusion. ©John Lawrence from The Telegraph
What's next?
On this opportunity and the future of First Light, CEO and Co-founder Dr Nicholas Hawker had this to say:
"This is an incredible and unplanned development for our projectile fusion technology. Our focus remains very much on building Machine 4, our gain demonstrator, while developing a first of a kind fusion reactor. But when we identified the potential not only to produce, but also harvest these much-needed medical isotopes which are having an increasing impact on the diagnosis and treatment of such serious illnesses as cancer and heart disease, it was incumbent on us to explore the opportunity. Importantly this can be realised with no compromise to the reactor's ability to produce electricity, it is a purely additive opportunity. Our early research working with IDOM has produced overwhelming positive results and we look forward to building on these findings into our continued plant development plans."
---
Fusion energy is coming. The fusion industry is growing. Can you afford not to be informed?
Get all the insights and access to the FEI community by becoming a member of Fusion Energy Insights today.