Commonwealth Fusion Systems Raises $1.8 Billion in Funding to Commercialise Fusion Energy
Dec 02, 2021
Well, this is exciting. Another $1.8bn investment into fusion energy!!
Hot on the heels of the announcement that Helion had raised $500m plus commitments for $1.7bn more against future milestones, the biggest single raise in private-fusion history, Commonwealth Fusion Systems (CFS) announced that they have raised $1.8bn in Series B funding to commercialise fusion energy.
This is huge.
In just October, The Global Fusion Industry report by the Fusion Industry Association and UK Atomic Energy Authority published data that showed that private fusion companies had attracted almost $1.8bn in private investment combined to date. Now that number has more than doubled.
What's more, General Fusion also announced funding of $130m this week with plans for larger financing next year.
We're really seeing the momentum build in the fusion space now and the increased funding will allow the plans to be executed faster. The CFS raise will enable them to construct, commission, and operate SPARC—a fusion machine to demonstrate net energy output—and also to begin work on ARC, the first commercial fusion power plant.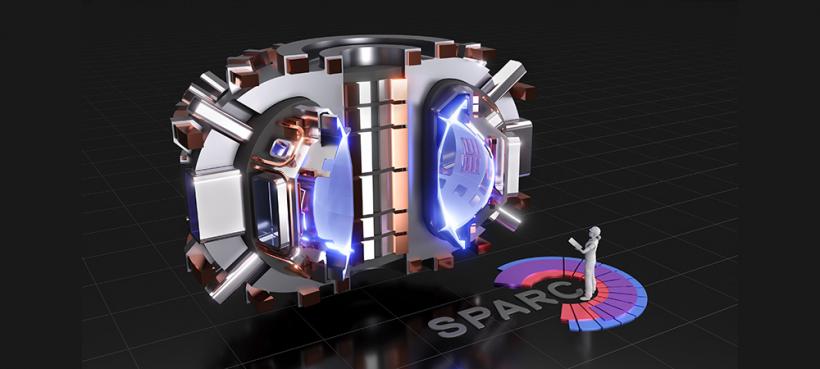 Image: Rendering of SPARC, a compact, high-field, DT burning tokamak, currently under design by a team from the Massachusetts Institute of Technology and Commonwealth Fusion Systems. It's mission is to create and confine a plasma that produces net fusion energy. CAD rendering by T. Henderson, CFS/MIT-PSFC​
Funds raised by different companies will allow different designs to be explored and important enabling technologies to be developed. There are still numerous challenges along the way (or numerous opportunities for companies to exploit) and these levels of funding and dedication are what fusion energy needs to succeed.
Story in the Financial Times - Tiger Global-backed nuclear fusion group secures $1.8bn in funding
Original press release for key details - Commonwealth Fusion Systems Raises $1.8 Billion in Funding to Commercialize Fusion Energy
Fusion energy is coming. The fusion industry is growing. Can you afford not to be informed?
Get all the insights and access to the FEI community by becoming a member of Fusion Energy Insights today.