Amolika Bansal - exploring how fusion technology can address global challenges
Aug 03, 2023
Fusion is a burgeoning industry offering exciting career prospects. For anyone interested in fusion jobs, or in the motivations of young people coming into the field, here we introduce you to Fusion Energy Insights' 2023 summer interns.
Meet Amolika Bansal...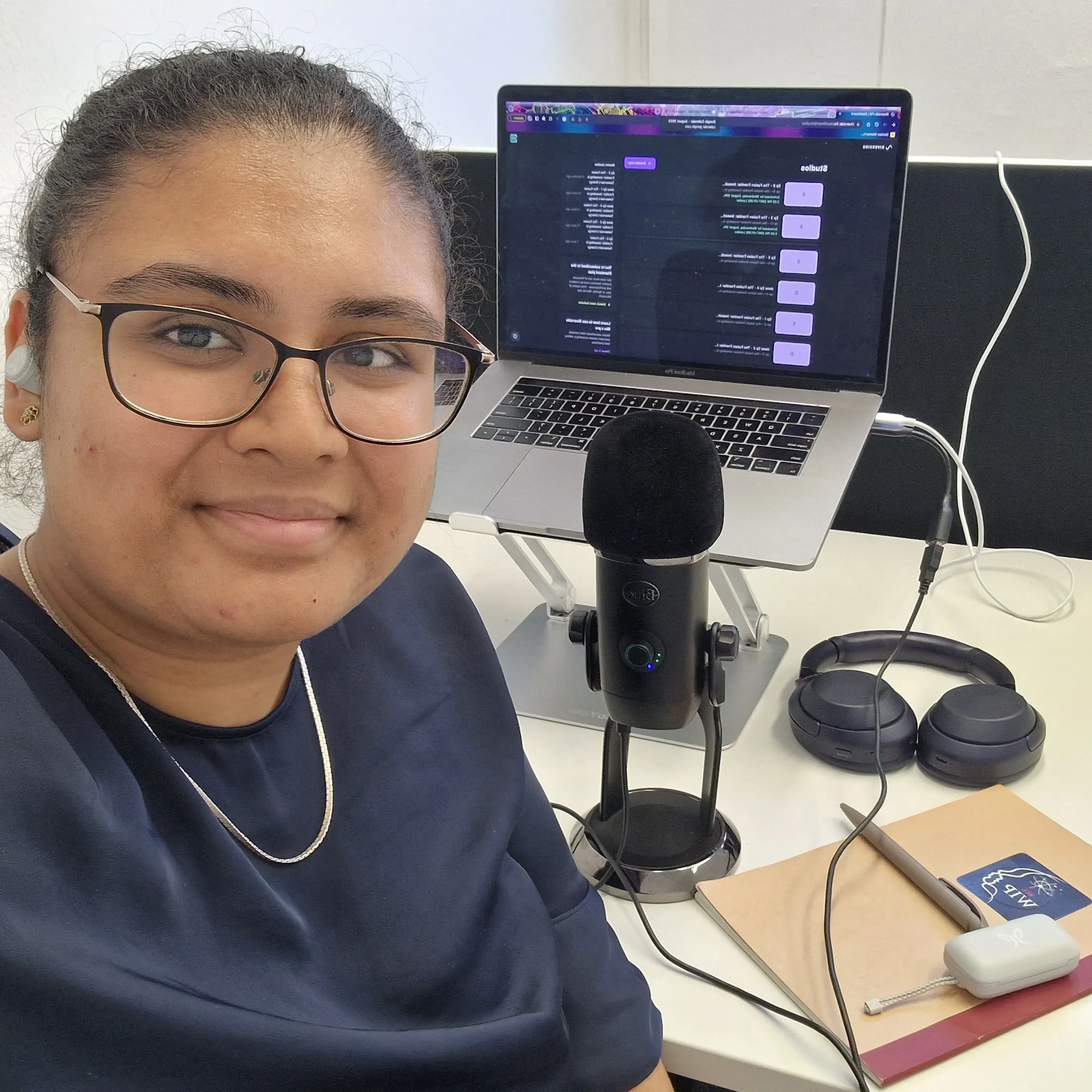 Amolika and her recording set up in the Harwell Innovation Centre for The Fusion Frontier video series
Amolika Bansal is a student going into her second year at the University of Southampton, studying MPhys with Space Science.
Here's what Amolika told us...
Fusion energy was ultimately something that was new to me
I applied to Fusion Energy Insights because the idea or even the possibility of the commercialisation of fusion energy was ultimately something that was new to me.
Even as a physics student who understood how fusion works—the physics behind it, and the vast benefits and capabilities of fusion—I was definitely not aware of the increasing interest and investment in fusion energy. I wanted to explore this further. With Fusion Energy Insights' focus on outreach, I would have the opportunity to answer some of the questions that I had, as well as learn how to respond to questions that other interested parties, such as investors, may have.
What excites me is that fusion energy holds the potential to revolutionise multiple sectors by providing a clean, abundant, and sustainable power source! From transforming energy production and transportation to advancing healthcare, agriculture, and space exploration, fusion has the capacity to positively impact various industries and create a brighter future. As an intern in the fusion energy field, I'm excited about contributing to these transformative possibilities.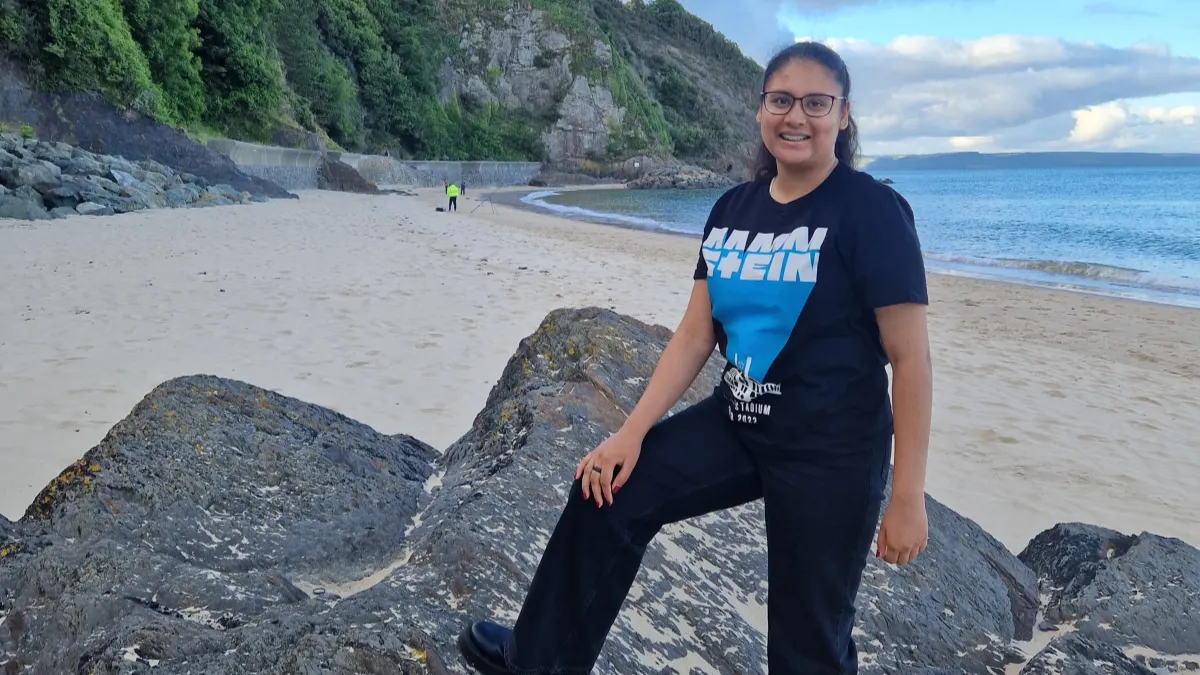 Amolika on holiday in Pembrokeshire, Wales after a Rammstein concert (her favourite band) in Cardiff, Wales
Learning about the diverse range of applications fusion energy can have
During my time with Fusion Energy Insights, I have been amazed by the progress made in fusion energy research and its potential to provide a clean and virtually limitless energy source. One of the most interesting things I have learned is the diverse range of applications fusion energy can have, not just in space exploration but also in various industries. The fusion energy content I worked on allowed me to delve into cutting-edge research and explore how fusion technology can address global challenges such as energy sustainability and climate change. Witnessing the advancements in this field has further solidified my belief in the potential of fusion energy as a game-changer for our future.
During my internship with Fusion Energy Insights, I had the unique opportunity to visit Tokamak Energy. It was great to see the facility and especially to see the ST25 and ST40 in person. It was definitely one of the highlights of my internship and I especially loved getting to don the hard hat and hi-vis and tour the facility!
I want to be involved in innovative projects that address real-world challenges
I think that, unlike some of my fellow interns, I am very aware of my future career plans. My short-term goals are fairly straight forward, which is to take a PhD after I finish my MPhys degree. But my long-term goals are a bit more complicated….
My ultimate career ambition is to become fully immersed in the field of space science and engineering, specifically in Earth Observation and space technology development. I want to be involved in innovative projects that address real-world challenges, such as monitoring and mitigating the impact of climate change through space-based solutions. Whether through shaping scientific policy or through hands-on work in a lab, space science is what I want to continue in the future!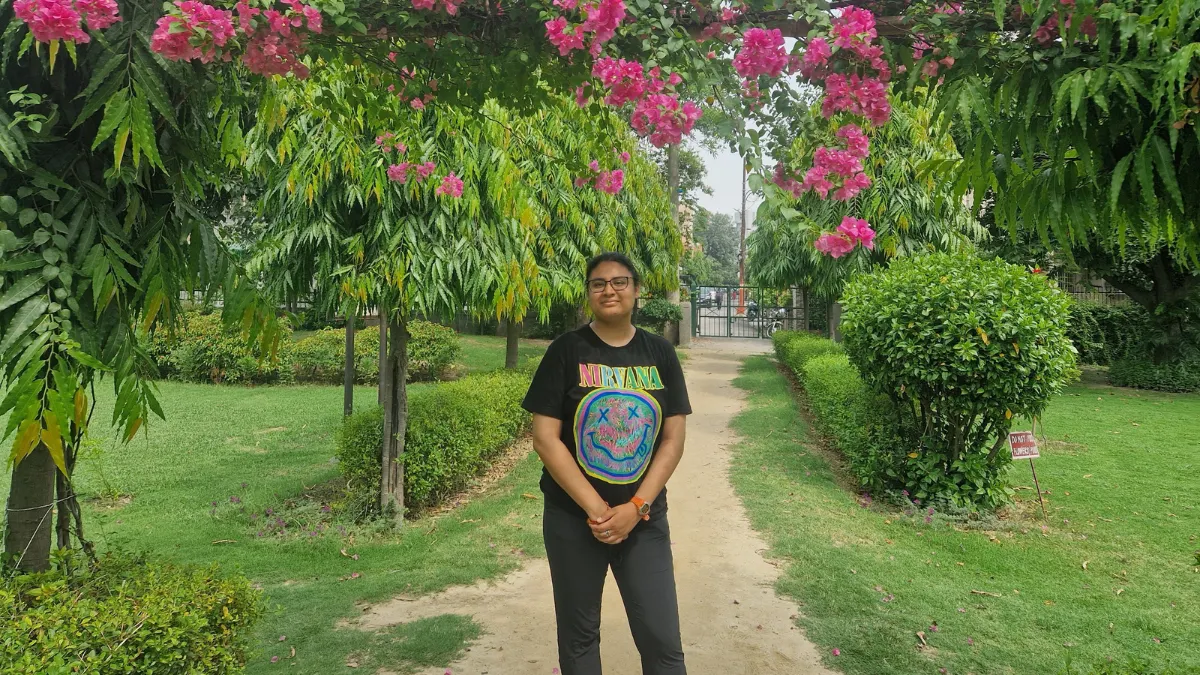 Amolika on holiday, enjoying the nature in her home town in India
Disconnecting from the digital world
When I am not studying, I love to go hiking in nature and explore new trails and walking routes across urban and green spaces, I think it really helps me to disconnect from the digital lifestyle that I am often immersed in. I also enjoy playing badminton and tennis with my friends and family and the occasional cooking/ baking if I'm not feeling so sporty.
---
Fusion energy is coming. The fusion industry is growing. Can you afford not to be informed?


Get all the insights and access to the FEI community by becoming a member of Fusion Energy Insights today.