$1bn for fusion in Biden's US budget request for 2024
Mar 09, 2023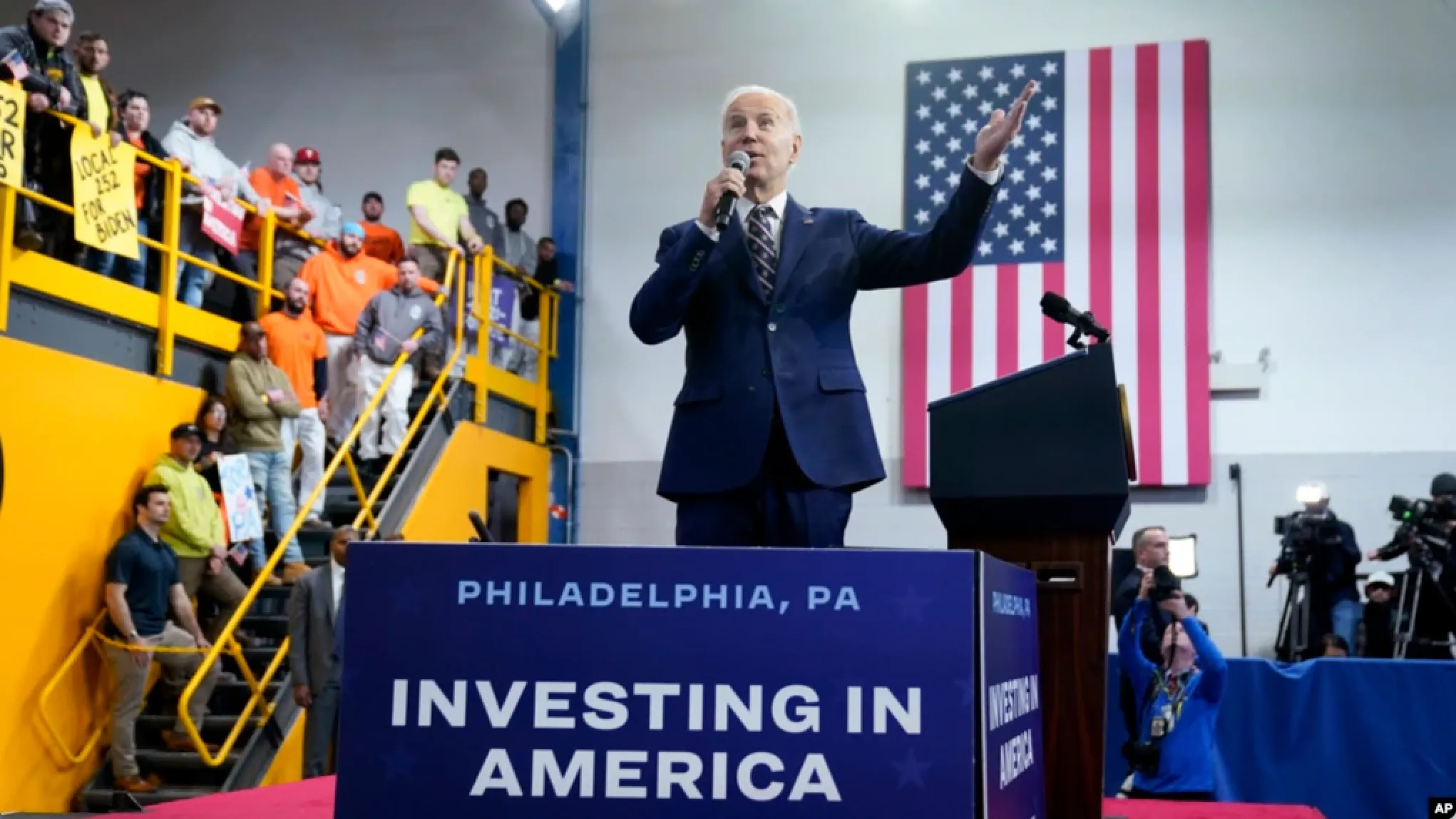 President Joe Biden speaks about his 2024 budget proposal at the Finishing Trades Institute in Philadelphia, March 9, 2023. Credit: VOA News


President Biden has announced the 2024 budget proposal which includes increased funding for fusion energy. Here are some details.
What have they done?
The US government has announced historic investments in science and research, including $1bn for fusion.
The White House has just released its budget request for 2024, which features record funding for fusion energy.
This is what the White House said about it in their Fact Sheet about the budget:
"To boost American innovation and sustain American leadership in research and scientific discovery, the Budget also provides a historic investment of $16.5 billion in climate science and clean energy innovation. The Budget includes $3.5 billion of the $8.8 billion total for DOE's Office of Science and $1.6 billion at NSF, and makes advancements toward the CHIPS and Science Act authorizations, including $1 billion for fusion, the largest ever investment in the promise of a clean energy power source."
Why is it important?
More money going into fusion research is a good thing! And this is record funding—a 31% increase over the 2023 funding.
The money would go to support increased funding for materials research, new fusion test facilities and cutting-edge science, as well as the INFUSE public-private partnership.
Andrew Holland, CEO of the Fusion Industry Association, who is based in Washington and knows the US political scene around fusion better than most people, has written a post about this budget announcement.
Andrew says that he expects to see funding for the milestone-based public-private partnership increased from $50m to $130m, which is a good thing because the programme was was very oversubscribed (enough quality applications for at least $140m of funding).
He said: "The program's rapid growth in this budget request sends a strong signal that the Administration is serious about making fusion a new source of clean, safe, sustainable energy in a timeframe that is relevant to the global energy and climate crises."
About the budget in general, Andrew said: "This builds off the record funding enacted by Congress in December for 2023 and reflects the bipartisan consensus in Congress that recent fusion energy breakthroughs in both the public research programs and private companies show that now is the time to make a push for commercialization."
What's next?
It's important to note that this is a budget request, not actual funding. Congress has to confirm this budget, which will take until between September and December, according to Andrew Holland. The FIA will be supporting and pushing to make it happen.
It's really great news that shows increasing support for fusion, but we still have to wait for the funding to actually come through. If it does, it could enable significant progress towards a commercial fusion solution.
***
Fusion energy is coming. The fusion industry is growing. Can you afford not to be informed?
Sign up
for updates and information on Fusion Energy Insights including the latest news in fusion energy.